No Adventure Too Tough
Any destination is a comfortable and casual ride away in the all-new Crosstrek. Symmetrical All-Wheel Drive and improved driving dynamics provide a safe and enjoyable time for everyone on board, even on rough roads. Plus, you'll have complete peace of mind knowing getting unstuck from dirt, snow, or mud is easy with the evolved X-MODE.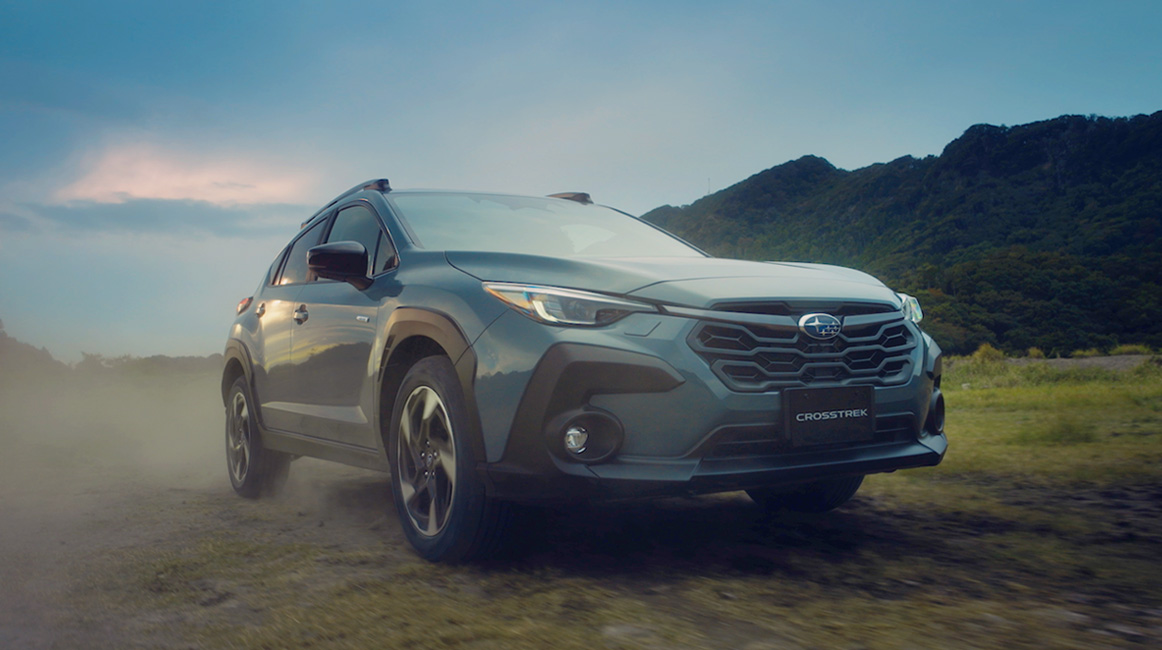 Lineartronic adjusts to any ratio in its range for smooth and stepless gear changes that keep the engine in its most efficient range for efficient and smooth acceleration, driving performance and better fuel efficiency. It comes paired with Subaru's active torque split AWD system. Its default torque is well-balanced front to rear and adjusts in response to real-time traction conditions.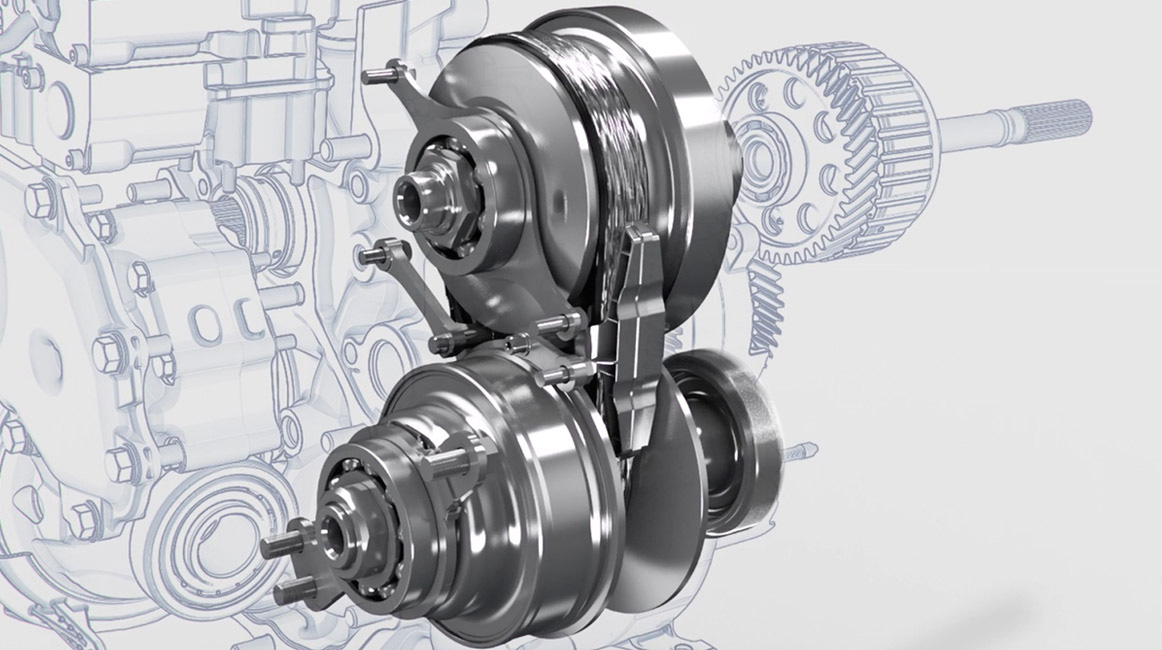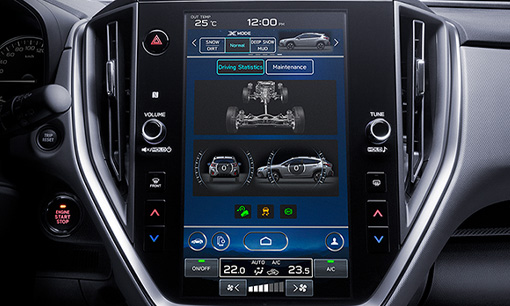 Dual-function X-MODE*
Unlock your vehicle's true driving potential with dual-function X-MODE. Conveniently switch between [SNOW/DIRT] or [D.SNOW/MUD] mode via the 11.6-inch touchscreen to suit the road condition.
* Dual-function X-MODE only available in CROSSTREK 2.0i-S EyeSight models.
A boxer engine, or a horizontally opposed engine, is an engine configuration in which its pistons move toward each other in a horizontal direction. Subaru has been solely committed to the SUBARU BOXER engine for over 50 years for its many advantages over other engine types, providing durability and reliable performance in its vehicles.

Increased Stability
The low centre of gravity and flat design give it better side-to-side stability than other engine types.

Naturally Balanced
The engine's flat design is inherently rigid and self-balancing, generating less vibration than other engine types.
Based on your driving style, Subaru Intelligent Drive (SI-DRIVE) can adjust engine response to give you immediate power and agility when you crave it in nearly any scenario.

Sports Mode
This highly responsive mode is well suited for all-round conditions with its immediate acceleration. It puts the enjoyment back into high-speed driving on motorways or on winding roads.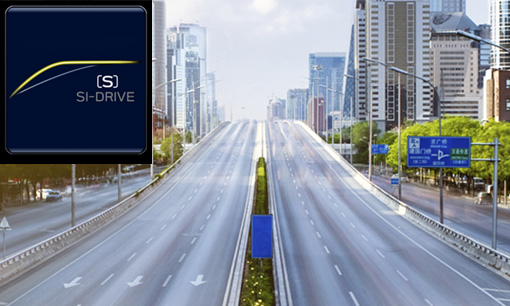 Intelligent Mode
Offering gentle power delivery, this mode is ideal for cruising around town on local streets, covering long distances, or achieving high fuel efficiency. It also provides flexible control in the rain or on snowy roads.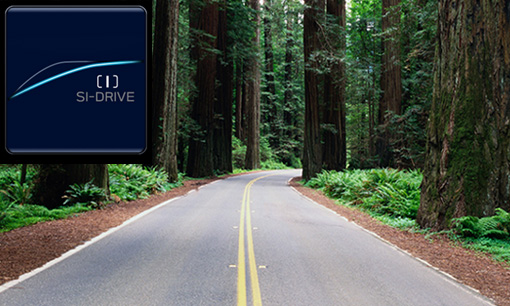 The latest technologies added to the evolved Subaru Global Platform and a full inner frame structure, together with Subaru's AWD system refined for over 50 years, provide all passengers with even greater enjoyment and peace of mind. Thanks to improvements in the use of structural adhesives and rigidity of suspension mounting points, overall driving dynamics are greatly enhanced so everyone can spend an enjoyable and fulfilling time together.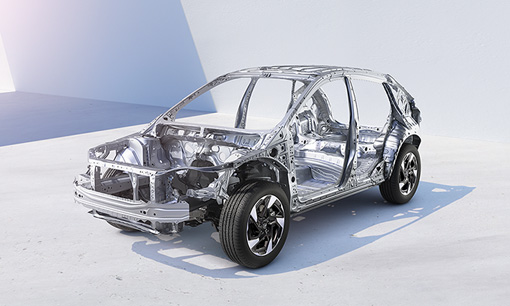 Full Inner Frame Structure
A full inner frame construction and wider structural adhesive use help reduce sudden body movements while driving. A unified feel of steering and vehicle movement provide better driving dynamics and stability on any road.