Trust What's Inside
Subaru's core technologies provide every Subaru with the performance, comfort, safety, and reliability that deliver enjoyment and peace of mind to every passenger.
Symmetrical All-Wheel Drive
Subaru's Symmetrical AWD provides stable and safe driving on many road surfaces. Active Torque Split distributes optimised power to each wheel depending on road surface conditions for better traction on wet and slippery roads.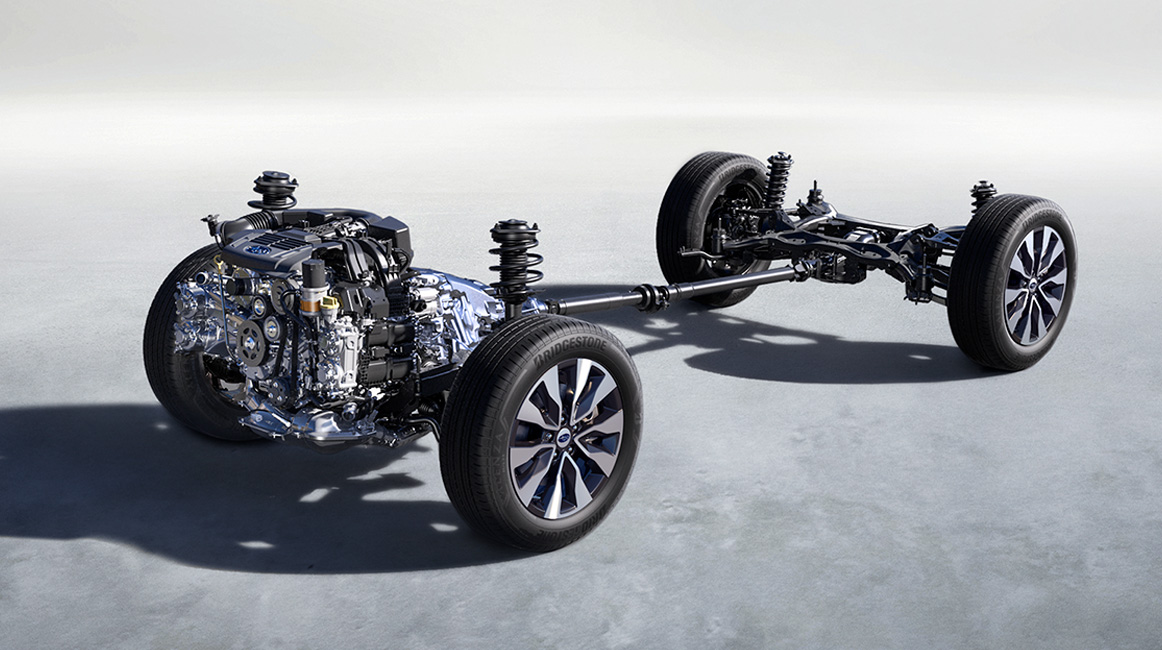 Lineartronic features a wider gear range and an updated hydraulic system that provides smooth and stepless gear changes, efficient and smooth acceleration, driving performance, and better fuel economy.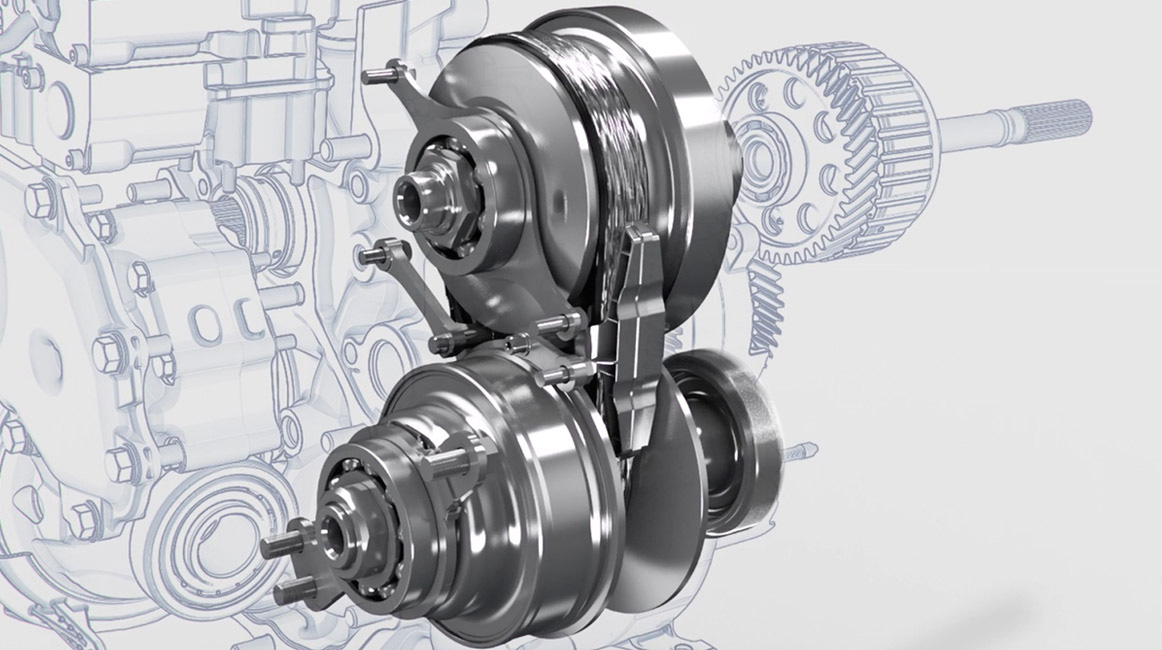 Enjoy new levels of control, stability, and ride comfort, all in a quiet cabin thanks to a refined Symmetrical AWD and Subaru Global Platform. You're free to go anywhere with the Outback's smooth driving performance and outstanding rough road capability.
Dual-function X-MODE
Unlock the Outback's true driving potential with dual-function X-MODE. Conveniently switch between [SNOW/DIRT] or [D.SNOW/MUD] modes via the 11.6-inch touchscreen to suit the road conditions.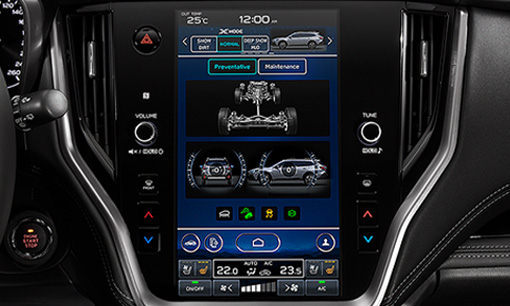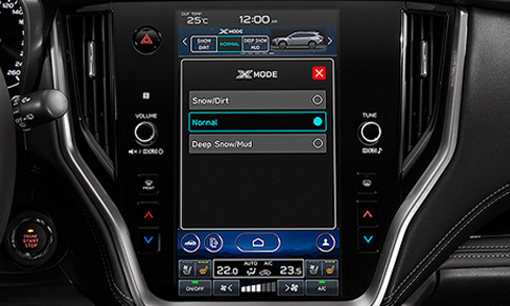 Subaru has been committed to the SUBARU BOXER engine for over 50 years for its many advantages over other engine types. Durable and reliable by design, its pistons move toward each other horizontally, providing stability and minimum vibrations in every Subaru.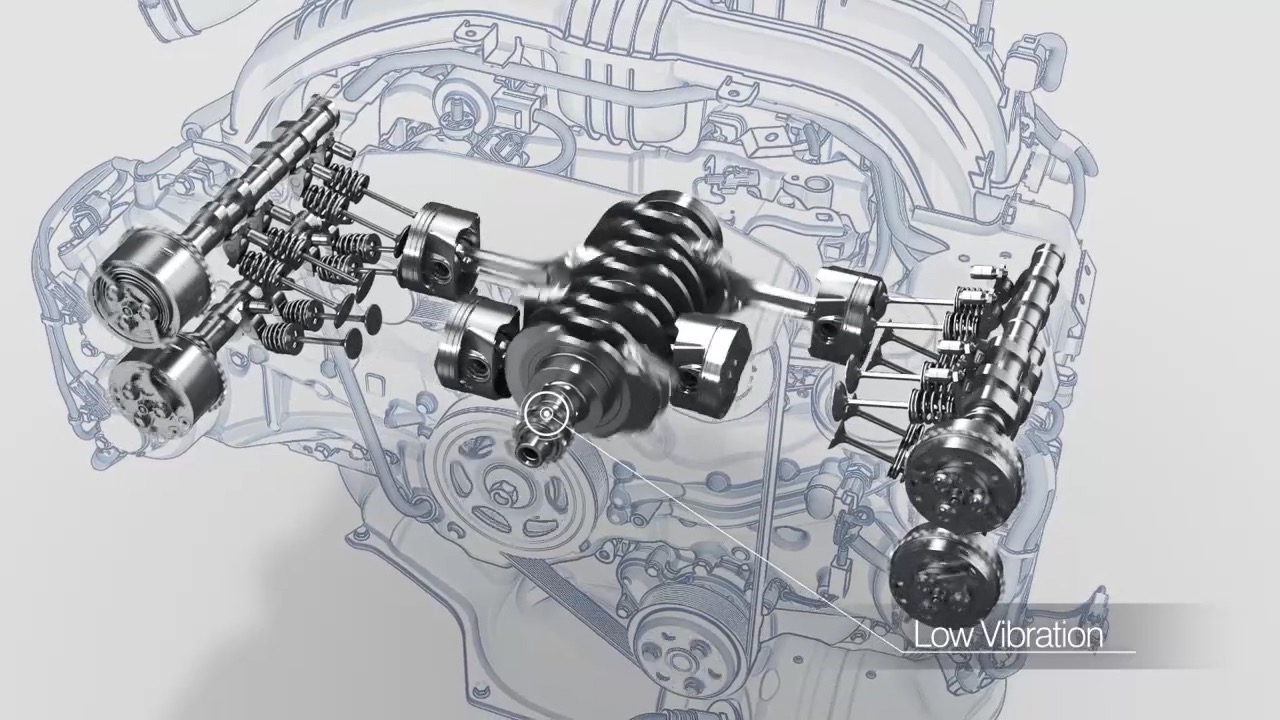 SI-DRIVE lets you drive how you want, when you want, in any scene. Operate the switch on the steering wheel to switch engine output characteristics between I (Intelligent) and S (Sports) modes.
Sports Mode
Sporty and smooth driving at any speed. Select S (Sports) mode for an immediate and linear torque-rich throttle response.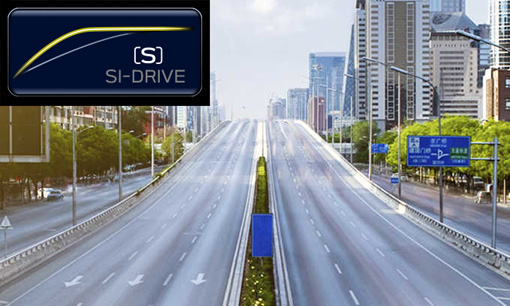 Intelligent Mode
For balanced, smooth, and environmentally friendly performance, select I (Intelligent) mode.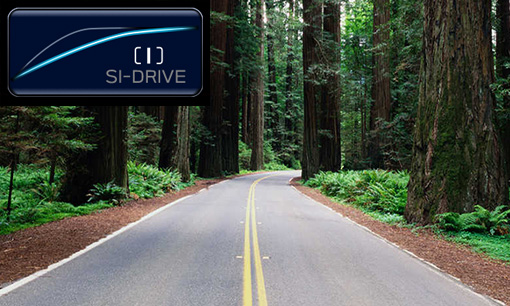 The SGP enables all-around safety and driving performance unique to Subaru, providing a vehicle that's spacious, comfortable, and fun to drive. Body rigidity is improved to reduce uncomfortable vibrations and noise with an optimised full inner frame structure, resin reinforcements to the structural cross-sections of the rear gate to improve torsional rigidity, and more.

Ring-shaped Reinforcement Frame
Full Inner Frame Construction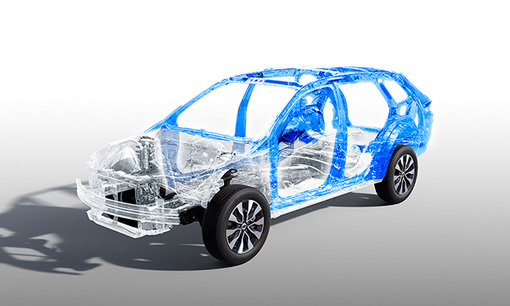 A new full inner frame structure in which the entire body framework is securely assembled before the outer panels are welded on, providing improved stability and ride comfort.
Strengthened Framework Joint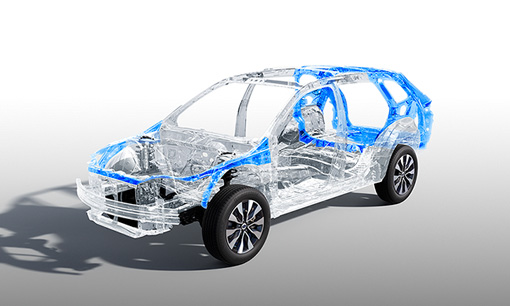 The upper framework joint forms a load path to the platform, improving torisional rigidity, while the cyclical framework around the rear gate strengthens cargo space opening rigidty. The improved joint in the front bulk joins the platform and upper framework securely.
Two-liquid Foam Material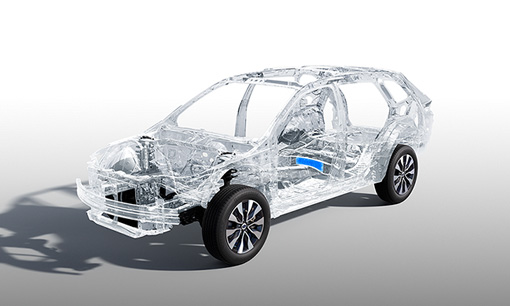 This highly rigid and lightweight material has been injected into the cross-section of the floor cross member to suppress floor surface vibrations.
Improved Rigidity of Rear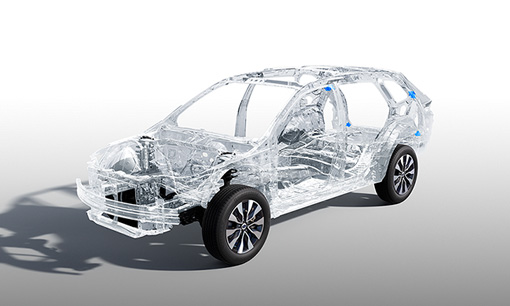 An improved framework that joins with the rear gate base improves vehicle rigidity, while resin reinforcements to the structural cross-sections of the cargo gate opening improve torsional rigidity.