Why Subaru: Safety
Active Safety
Fine-tuning base performance for better safety.
SUBARU has fine-tuned all the basic functions of a car – driving, turning and stopping – to develop cars that offer exceptional stability and predictable control. SUBARUs designed with such a high level of basic functionality are also designed to avoid dangerous situations with an outstanding reputation for safety.
Stability & Reliability
Outstanding traction and reliable drivability with the Symmetrical AWD system, and suspension with excellent control capabilities for car behavior that the driver expects. A highly-rigid and lightweight body for surefooted driving and higher levels of risk avoidance. The Hill-start Assist function also helps to reduce driver fatigue while on the road.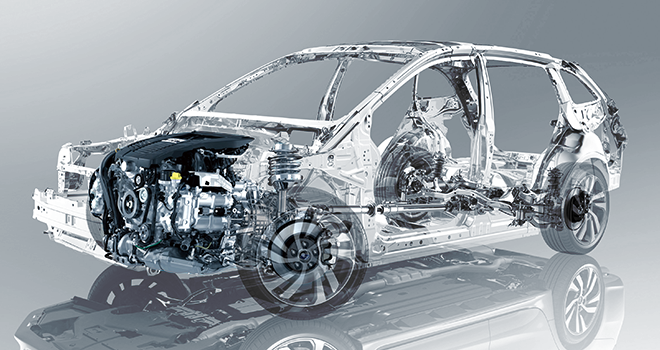 Traceability
Imagine being able to drive into a slippery corner on a snowy or rainy day without unpredictable car movement, turn exactly as intended through the corner, and head out of the corner smoothly. SUBARU includes a number of functions that make smooth cornering a reality.
Vehicle Dynamics Control
Vehicle Dynamics Control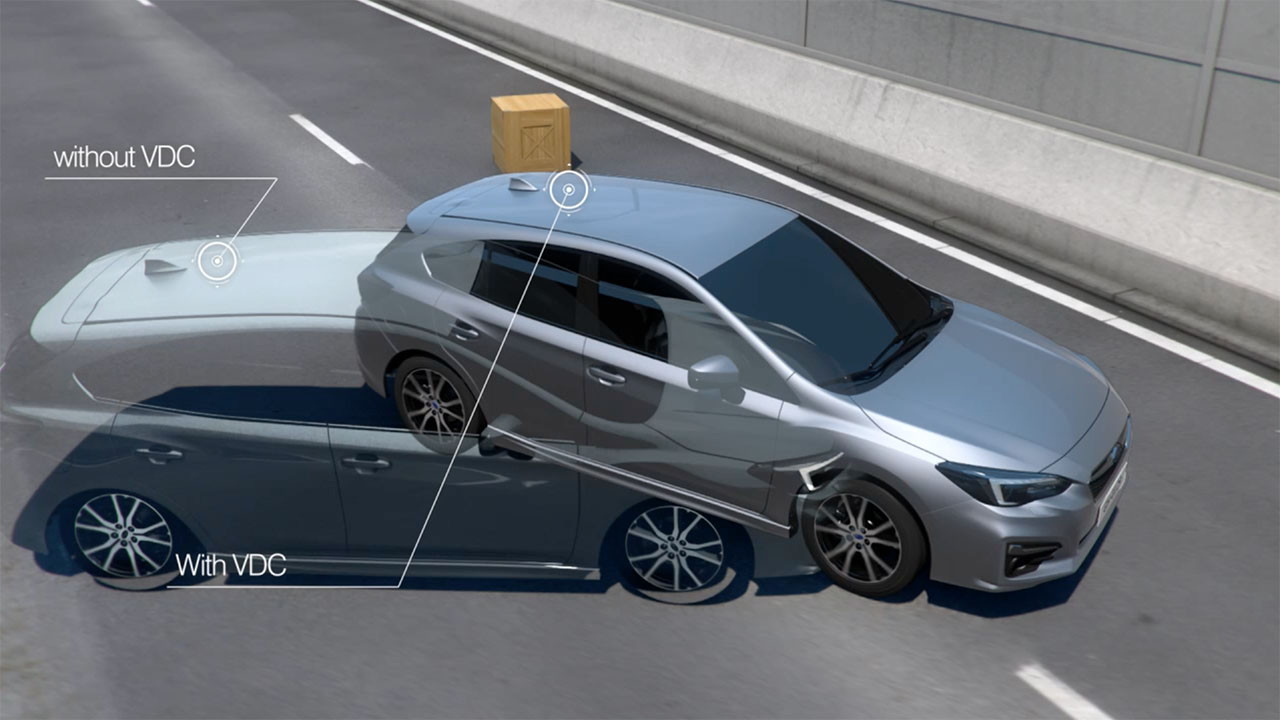 Vehicle Dynamics Control is an electronic device that prevents the car from skidding when it experiences a loss in stability by constantly monitoring driving conditions from the steering angle,...
Track Mode
Subaru improved the primary system of VDC in accordance with improving the suspension of BRZ. Track Mode is the function to delay the timing of VDC's intervention to prioritize the driver's control...
Active Torque Vectoring
Active Torque Vectoring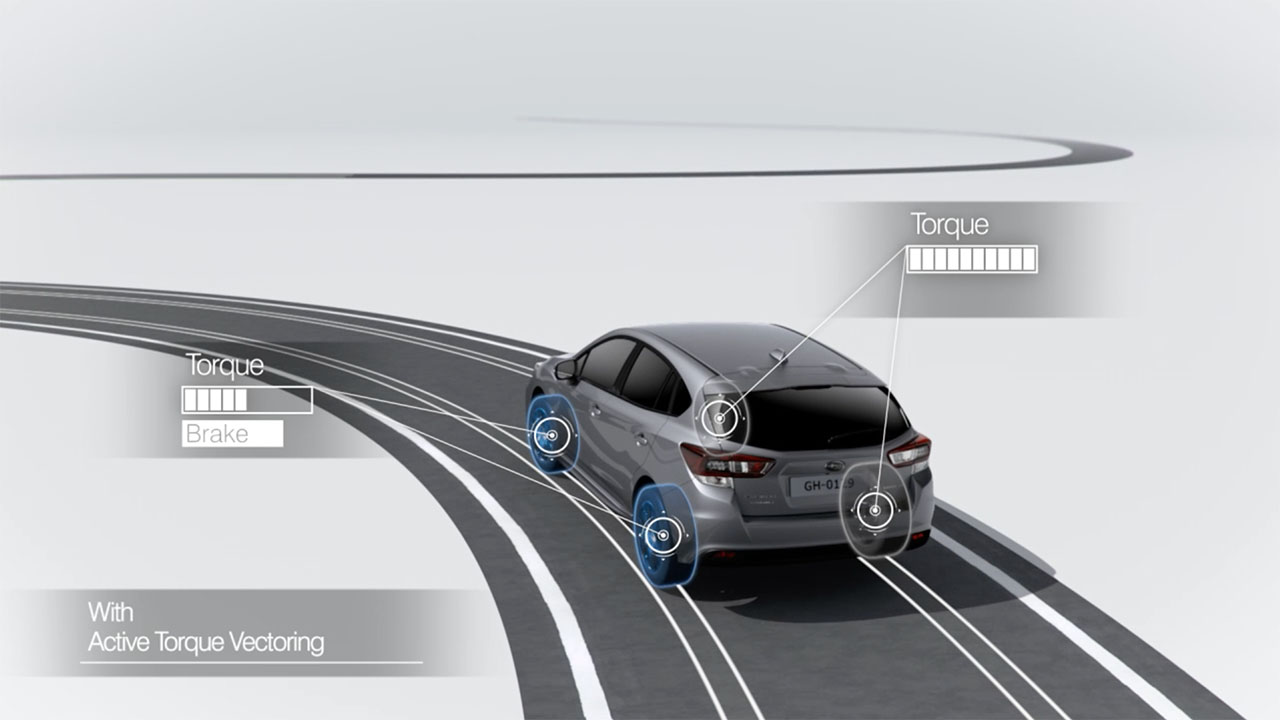 A new function that takes risk aversion capabilities a step further. When navigating a corner, VDC applies brakes to the inner front wheel to provide optimum drive power relative to the outer wheel...
Stopping
Braking performance is directly related to a car's safety and risk aversion capabilities. The key focus for SUBARU is peace of mind, and to achieve this, the brakes have been designed to respond quickly when applying them on almost any type of road.
Electric Brake-force Distribution (EBD)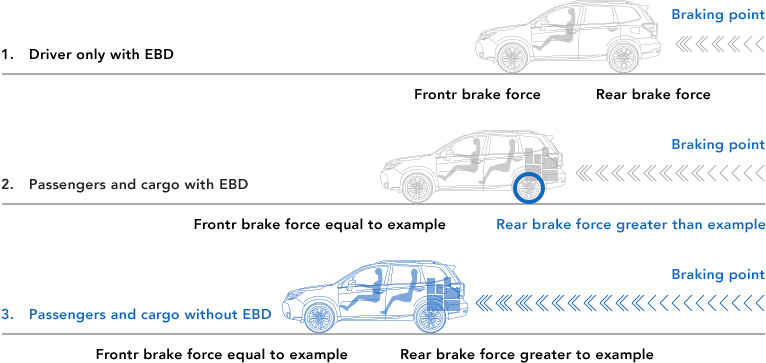 Electric Brake-force Distribution is a system that distributes braking power at an optimum rate between the front and rear wheels to suit driving conditions. The front and rear wheels rotate at a different rate depending on how the car is driven and its weight. The system detects these changes, and distributes braking power to certain wheels to suit driving conditions for more reliable braking.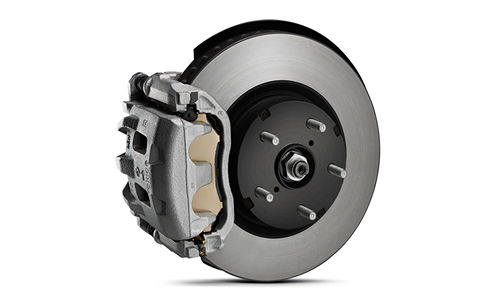 Brake Assist
During emergency braking conditions, the majority of drivers are unable to apply sufficient brake pressure, which often makes collisions worse than they might have been. The Brake Assist function assists the driver in pressing the brake pedal to prevent these situations from occurring. The speed at which the brake pedal is pressed, and the force that is applied are detected to determine whether emergency braking assistance is required, and if so brake pressure is increased automatically.
Brake Override
If the driver accidentally presses both the accelerator pedal and brake pedal at the same time, the system limits engine output and applies the brakes first and foremost. This is effective in preventing accidents if the driver presses the wrong pedal.