Why Subaru: Safety
Passive Safety
Protection against Collisions.
Since embarking on the business of car production, SUBARU has above all else focused on development of "safety technology" to provide protection against collisions. SUBARU cars incorporate numerous technologies designed to...
Ring-Shaped Reinforcement Frames body
The heart of all-around safety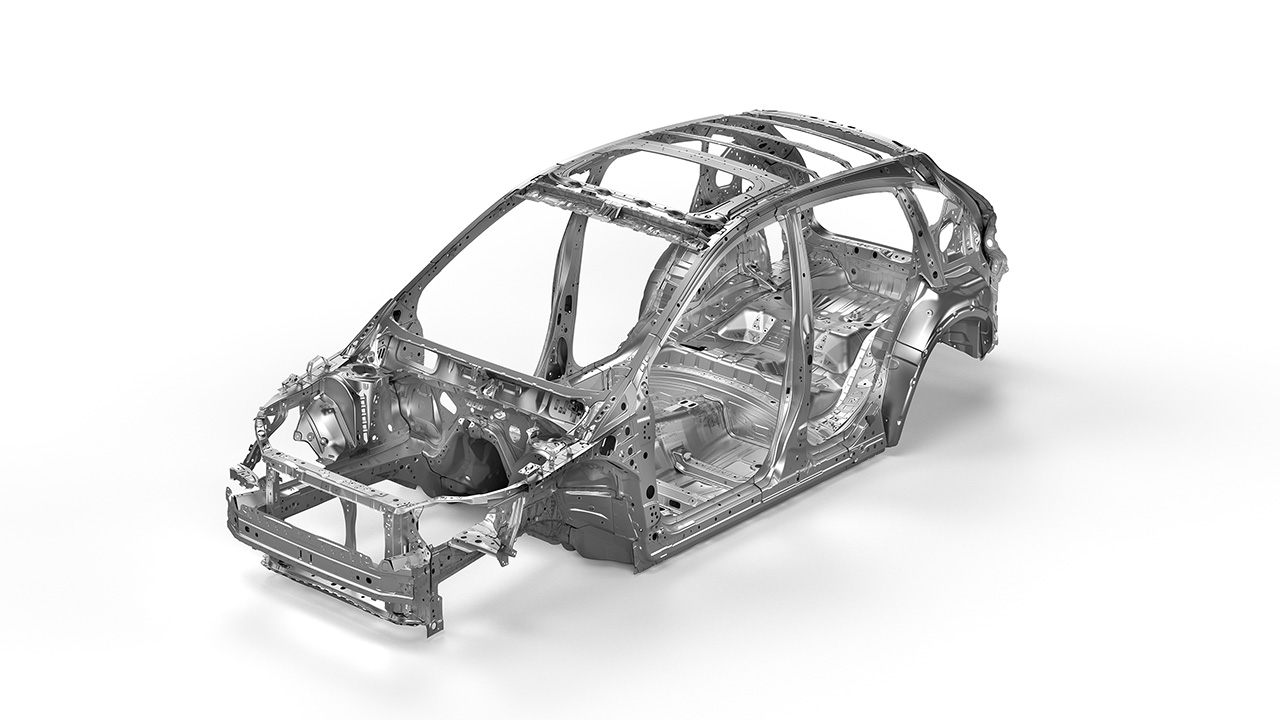 The design of this body features a ring structure connecting the left and right A, B and C pillars via the roof and floor, combined with strengthened side rails and side sills linking the side of...
Frontal/Rear-End Collisions
The symmetrical layout of the Symmetrical AWD + BOXER platform protects passengers from shocks by effectively utilising the entire chassis structure as a crushable zone in the event of a collision. Every component within the cabin has been designed with safety first and manufactured with shock absorbing materials to protect the delicate human body. This
concept stems from the fact that even the smallest piece of equipment can become a hazard if subjected to the high collision energies of a collision. Safety pedals and a seat shape that reduces injury due to whiplash during a rear-end collision have also been used.
Side/Offset Collision, Roll-over

SUBARUs have rigid side door beams installed within doors on either side of the car to protect passengers during a side collision. The high level of rigidity afforded by the Ring-Shaped Reinforcement Frames body protects the entire cabin space in the event of a collision or roll-over. The addition of front side SRS airbags/curtain SRS airbags and use of shock absorbing materials throughout the interior help to protect the head and body of passengers in a cabin entirely designed to reduce collision shocks.
Pedestrian Protection and Compatibility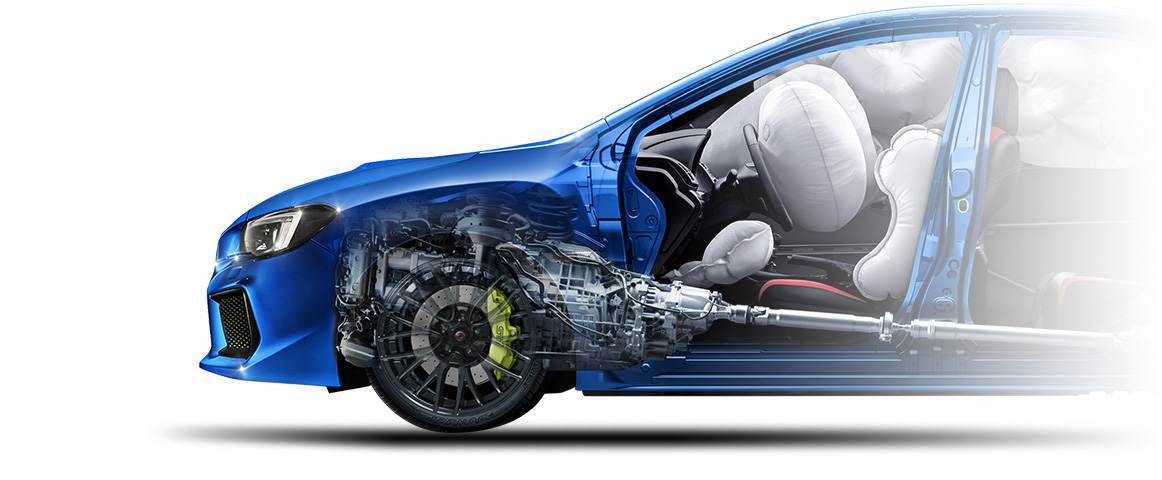 One of the characteristics of the BOXER engine is its low structural profile. This allows space to be incorporated under the bonnet to absorb shocks if a pedestrian is thrown up onto the car, where they might have a high risk of sustaining head injury. Even the hinges and bonnet gas dampers are designed to reduce shocks, and the front bumper features a structure that absorbs collision energy as these can often hit the legs of pedestrians. These are just some of the ways that SUBARU has designed every facet of its cars to protect its passengers, as well as to make pedestrians and others safer.
Awards
Subaru safety assessments around the world