Trust What's Inside
Subaru's core technologies provide every Subaru with the performance, comfort, safety, and reliability that deliver enjoyment and peace of mind to every passenger.
Symmetrical All-Wheel Drive
Subaru's Symmetrical AWD distributes power to all wheels for better traction on wet and slippery roads. Laid out in a horizontally symmetrical plane, this system has a well-balanced low centre of gravity design for a more stable and safer ride
Lineartronic adjusts to any ratio in its range for smooth and stepless gear changes that keep the engine in its most efficient range for efficient and smooth acceleration, driving performance and better fuel efficiency. It comes paired with Subaru's active torque split AWD system. Its default torque is well-balanced front to rear and adjusts in response to real-time traction conditions.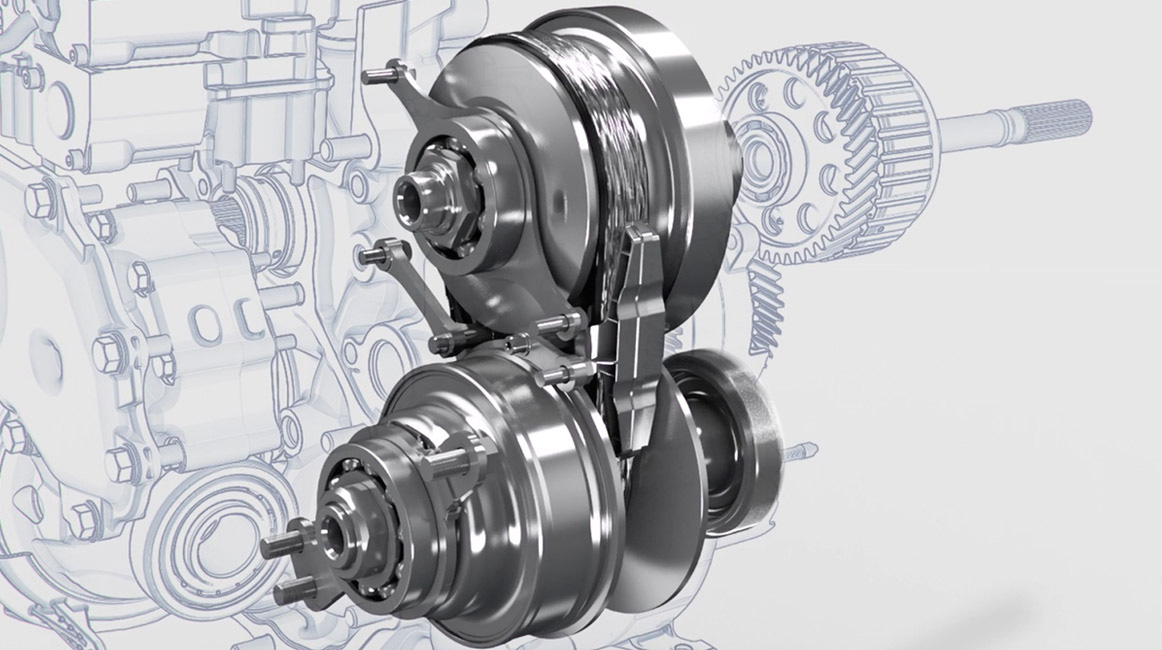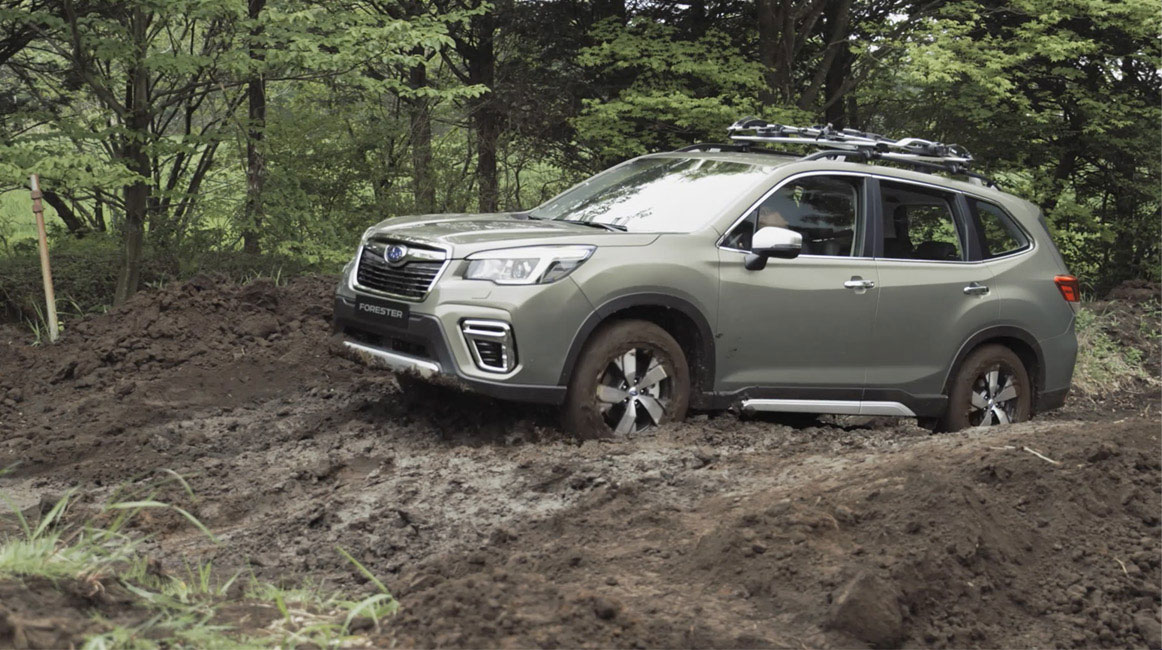 X-MODE and Hill Descent Control
Choose between [SNOW/DIRT] or [D.SNOW/MUD] for confident and secure driving on rough roads with the dual-function X-MODE. Instead of turning off at increased speeds, the improved system keeps your selected mode on standby to automatically restore it once you return to lower speeds, so you can focus on driving without having to keep turning it back on.
Plus, Hill Descent Control helps maintain a controlled and constant speed even on slippery downhills, adding even more peace of mind to your drive.*

High Ground Clearance
The Forester was designed for not only high SUV ground clearance, but also with careful consideration for approach, departure, and break-over angles. All have been optimised to help you conquer obstacles without sustaining damage or getting stuck.
* Driver is always responsible for safe and attentive driving. Effectiveness of Hill Descent Control depends on many factors such as vehicle maintenance, weather, tyre, and road conditions.
A boxer engine, or a horizontally opposed engine, is an engine configuration in which its pistons move toward each other in a horizontal direction. Subaru has been committed to the SUBARU BOXER engine for over 50 years for its many advantages over other engine types, providing durability and reliable performance in its vehicles.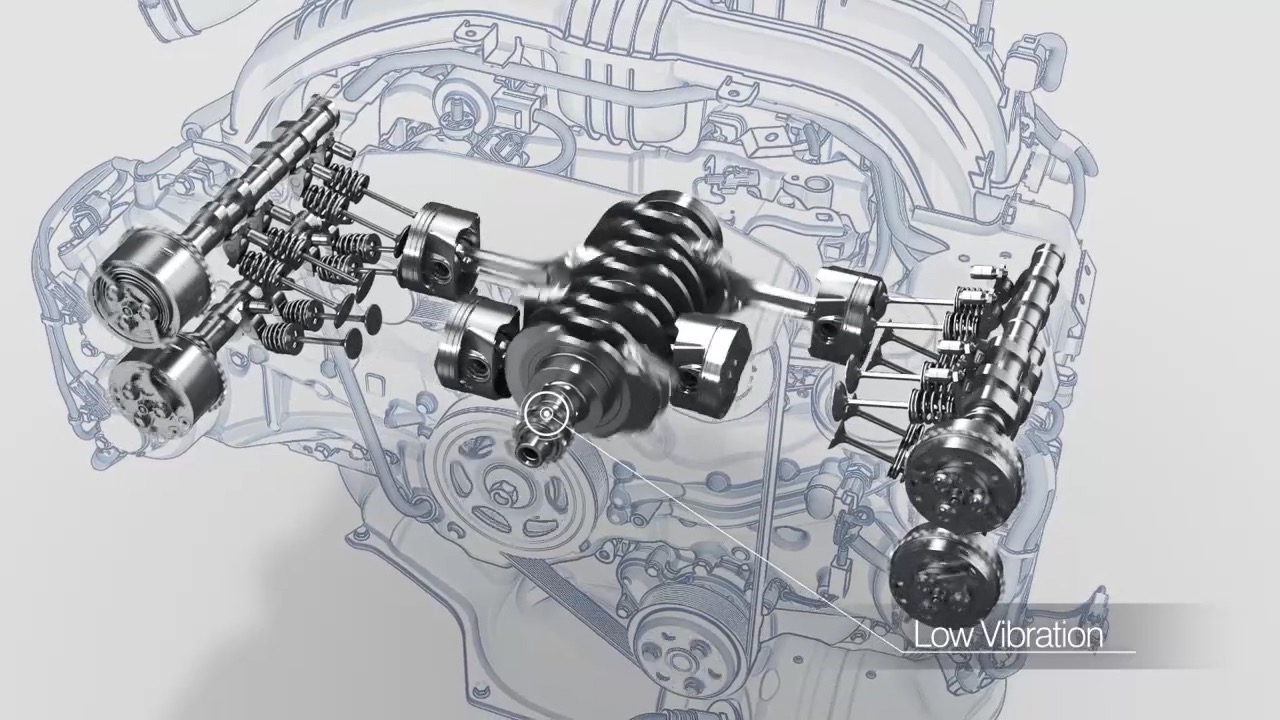 Increased Stability
The low centre of gravity and flat design give it better side-to-side stability than other engine types.
Naturally Balanced
The engine's flat design is inherently rigid and self-balancing, generating less vibration than other engine types.
Select Intelligent Mode for balanced, smooth, and environmentally friendly performance, or Sport Mode for an immediate and linear torque-rich throttle response for sporty and smooth driving at any speed.

Sports Mode
Sport Mode delivers smooth engine performance at any driving speed. You'll immediately feel a linear response that brings to life the refined, torque-rich response.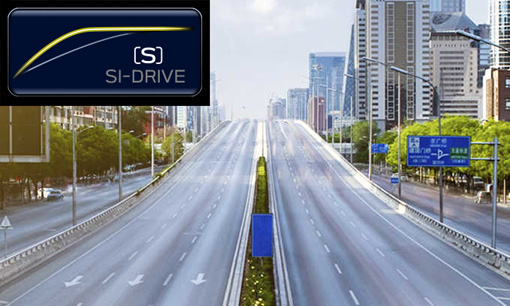 Intelligent Mode
SI-DRIVE activates Intelligent Mode for immediate driving response and environmental responsibility. Throttle mapping balances smoothness and efficiency for an enhanced level of control.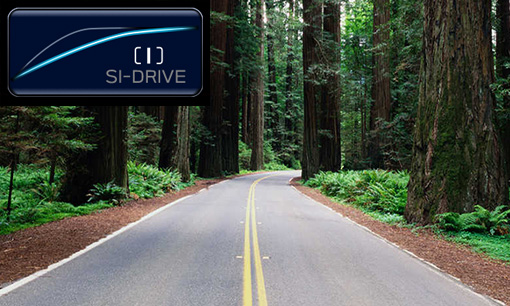 The Subaru Global Platform (SGP) is the underlying platform that will underpin the next generation of Subaru vehicles. Enhancing all-around safety and performance, it goes beyond better performance to offer a driving feel you can only find in a Subaru. It's the future of Subaru—and delivers even more enjoyment and peace of mind to all drivers and passengers.

More Fun to Drive
More responsive handling allows you to steer the car just as intended for better hazard avoidance. Even with its high ground clearance, the Forester securely hugs the road around turns, resulting in a car that's safer and more fun to drive, even on long trips.
Ride Comfort
Improvements in chassis rigidity, suspension, and stabilisers efficiently absorb shocks from the road and hide uneven surfaces, allowing more comfort and less fatigue on long rides.
Comfortable Cabin Space
Unpleasant vibrations and noise have been reduced to ensure all passengers enjoy the ride. Suspension improvements and a highly rigid chassis allow for a comfortable cabin interior for all.